3 Ways to Do Direct Marketing Without Being Annoying
For you, direct marketing is a valuable revenue stream. For others, it´s a potential annoyance. Unfortunately, the opportunity to make large volumes of sales in a short space of time has attracted a handful of unsavory characters to the direct marketing field. These characters ignore all formal protocol and break common law, just so they can add a few more dollars to their bank accounts.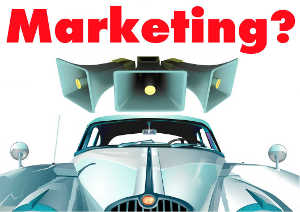 Establishing yourself as a trustworthy individual, one whose opinion and input is valued by customers, is still possible, but takes a little more effort on your part. To help the process along, you should make every effort to avoid being an annoyance to prospective customers.

This is easier than it seems, and is something that will soon become a habit. The 3 tips below should help you avoid the most common direct marketing pitfalls and allow you to conduct your business with a clear mind.


1. Choose Valuable Leads
The quality of your leads will determine your reputation. Whether you´re marketing via email, snail mail or telephone, the majority of your prospects at least need to have an open mind towards buying a product or service from you.

While leads and lists can be picked up for mere pennies, not all are created equally.


2. Maintain Good Manners. Always
The time of a prospect is precious. Any time that is given to a marketer is done out of grace. Often the volume of clients and the nature of marketing means sometimes interactions can be less than pleasant.

Hints of arrogance, indifference and disapproval will be picked up by customers and can ruin the reputation of a company or product swiftly. Make sure all interactions you have feel warm and welcoming. At the very least, give off the impression you´re grateful for any time you´re gifted.


3. Offer Value to Clients
Nobody likes being disturbed, especially when there´s nothing in it for them. While you may feel passionately about your service or affiliate product, to a customer, it´s just another of many.

When potential clients feel you´re genuinely offering a good deal, a good product or a good service, their distate lessens, even if they´re aren´t currently interested in what you´re offering.


In Conclusion
Success in all forms of marketing requires striking a delicate balance. If you act too passively, you risk missing out on sales. If you´re too forceful, however, you risk annoying those you interact with.

By carefully selecting open-minded customers, remaining polite and accommodating at all times, and offering something valuable to them, you´ll find you´ve struck that profitable balance.
Sarah1984 (Fiverr)
You might also be interested in:
© 1982-2023 CEBUS Marketing - Anna Calandri - All rights reserved. We are committed to maintaining quality and performance standards. This website generally does not collect any personal information. Only when you submit a request to us or sign up for a service will personal data be collected and stored. More...