Creating and Using Newsletters to Improve your Website Sales
As part of a comprehensive marketing campaign, the e-newsletter is a great way to draw attention to your website and product at a relatively low cost. With both short term tactics (like a coupon or discount code), and long term strategies (like reprint permission with proper attribution), the e-newsletter does what an effective marketing tool should do: it builds trust with customers and it offers them immediate gratification should they decide to shop at your site.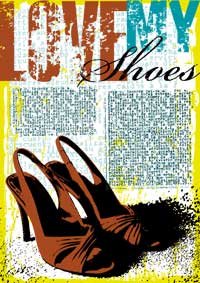 Electronic newsletters are part of a comprehensive plan of successfully promoting websites and products to new customers. A well-rounded marketing plan has elements of Newsletters both "pull" marketing and "push" marketing. Pull marketing is the long term set of actions that builds your brand and reputation. This is the long term plan to turn your website or product into a household name. Push marketing, on the other hand, is much more immediate and is based on short-term tactics such as special events or special offers.

The e-newsletter is one tool that encompasses both push and pull marketing. For example, a newsletter could include a printable coupon or discount code that could be used on your website. But if you also grant permission for people to reprint newsletter content with proper attribution, you enable the organic long term building of your reputation and name recognition. Using e-newsletters effectively requires special attention to three areas: content, promotion, and distribution.

Rather than push specific products or services that your site sells, the newsletter should be rich in informative content. If the newsletter is perceived as one long advertisement, people will not read it. But if people know that your e-newsletter is informative and perhaps even entertaining, they will look forward to reading it.

A monthly e-newsletter should have from four to eight elements, and the main element should be a captivating feature article of up to 1,000 words. This feature should relate to your business, without specifically promoting your product or services. For example, if your business is a winery, your feature article could be about a new variety of grape your vineyard has begun growing.

Your newsletter should have a memorable title related to your business's niche. Again, going with the winery theme, you could call your newsletter "Sommelier's Notebook" or something similar. Remember, with an e-newsletter, content is the most important factor in determining whether people read it. To get click-throughs to your site, people must read and enjoy the e-newsletter content enough to inquire further.

Beyond quality newsletter content, there are a number of other ways to obtain new subscribers. Face to face networking is one such tool. Make sure that your business cards contain your web address and suggest recipients go there to sign up for your e-newsletter. Place prominent subscription links on your website, in your email signature, and on the concluding slide of any PowerPoint type presentation your company presents.

A special giveaway on your website, such as a free e-book will pique readers' curiosity. Put an easy to use signup on the same page as the giveaway that only requires an interested party's email address. The more information you ask for from those subscribing, the less likely they are to sign up. Make sure your privacy policy is stated prominently on that page as well. When someone subscribes to your e-newsletter, send them an immediate confirmation thanking them. This common courtesy will help keep your website on their mind.

Distributing your e-newsletter is the third key to attracting customers to your website. On your e-newsletter, invite readers to reprint material as long as they attribute it properly. This may add new readers more slowly, but as a "pull" marketing technique, it is a valuable way for your customers to spread the word about your website and products.

In the short term, if you elect to hire a newsletter distribution service to handle mailing, collect "bounce-back" statistics, and otherwise manage getting the newsletter to all the right people, be sure that their privacy policy and yours agree. This will help avoid any accusations of "spamming." If you manage distribution in-house, collecting statistics such as bounce-backs and web traffic after distribution will help your next issue of your e-newsletter be even better.
John Sinit
You might also be interested in:
© 1982-2023 CEBUS Marketing - Anna Calandri - All rights reserved. We are committed to maintaining quality and performance standards. This website generally does not collect any personal information. Only when you submit a request to us or sign up for a service will personal data be collected and stored. More...