In the last few years, email marketing has become quite popular. Email in itself has become the most preferred way of communication in various leading companies. Email can be used as a pretty effective method to boost the growth of a business. In this article we will discuss the dos and doníts of email marketing, one of the most popular type of direct marketing.
The dos of email marketing
There are certain things regarding email marketing which should be kept in mind. These things usually make a difference between a successful business and failure. We have listed down few things which you should do to make email marketing successful.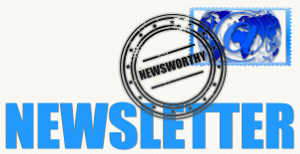 Follow the spam laws. Donít bother people who are not interested in your products or services.


Always follow a proper pattern. It is very important to grab the attention of your client or potential customers. Usually there should be a heading or a tagline, then a short introduction of your product or service, then the benefits and features and you can conclude it with a call to action.


Third thing which should be kept in mind and is really important is that you should write and email in a way that you write to a friend. People donít like marketers, they donít want to read any promotional emails and delete them from their inbox straight away. Always give a personal touch to every email and never address a group, be friendly and nice and try to sound fun. It not only helps in grabbing attention but also wins you a lot of customers.


The dont`s of email marketing
Now we are done with the simple steps that you need to follow to make your internet marketing campaign successful. Now letís move on to the things that you need to avoid in order to achieve success. These things can completely ruin your whole internet marketing strategy.



Never use CC in your email. If you add addresses in your CC, you may well make your prospects angry and the whole purpose of email marketing fails. Moreover using CC also reveals the identity of your valuable clients to others. Therefore always use BCC options to not only keep their identities safe and private but also to keep each client happy and satisfied.


Never give the links to the people who havenít asked for them. You need to engage the prospect first and then move on to the next steps. After engaging you can ask whether they want to see the link or no.


Never use old marketing techniques in your email. Avoid using bold capital letters and bright colors and people are now aware that only marketers use them. Always use a professional style as it always delivers better results.
Email marketing is easily the simplest and most popular method of direct marketing. It makes contacting and staying in touch with customers and prospects a lot easier. However, you have to follow few simple rules in order to achieve desired results from email marketing. We hope that this article helped you in learning a few of these rules and you would apply them in order to make your marketing strategy successful.
Amy Taylor (Fiverr)
You might also be interested in:
© 1982-2023 CEBUS Marketing - Anna Calandri - All rights reserved. We are committed to maintaining quality and performance standards. This website generally does not collect any personal information. Only when you submit a request to us or sign up for a service will personal data be collected and stored. More...