Nowadays communication by e-mail is standard in the business world. Unfortunately, part of this standard is also that sometimes a hasty message to a business partner is quickly typed on the keyboard – without thinking about the correct salutation, spelling or sentence structure. The only thing that counts is sending the message. Only every fifth German company checks its success through digital communication channels beyond the successful delivery of the e-mail. How can companies improve this?
E-mail is said to be unsafe
Communication by e-mail has become indispensable in today's business world – after all, according to a survey, 81 percent of participants use this communication channel and eleven percent is at least planning to introduce it. 55 percent of companies already use e-mails for marketing and 61 percent for service.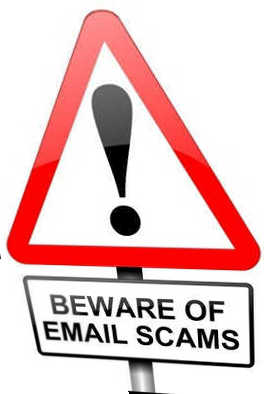 In spite of this indisputably solid establishment as means of communication, there are still too few companies that check their success on the basis of differentiated key figures. Important criteria for this performance measurement are the number of clicks, with 22 percent, and the opening rate with 27 percent. Such monitoring is only carried out by every second company.

A large problem of digital channels is their poor reputation: After all 81 percent of the surveyed companies have uneasy feelings regarding security and they believe that there is room for improvement concerning security. Currently 58 percent of them are taking measures in order to make communication safer, around three quarters are relying on common security standards and every second company uses technical solutions, which help to recognise fraudulent e-mails.

Only three percent reckon that a personalised approach in e-mails is important or very important. At present 34.4 percent of commercial enterprises use individualised e-mails. However, e-mail marketing is only demonstrably effective when customers also feel personally addressed. So then, how does a perfect e-mail look like in business life?


Checklist: 6 Tips for efficient business e-mail correspondence

An e-mail is the business card of a company. For this reason, an e-mail should be composed clearly and comprehensibly, as well as without any typing mistakes. Propriety and orthography rules are also valid for e-mail correspondence. This includes a correct form of addressing the recipient. In addition, a clear layout increases legibility.



The message recipient likes being well-organised – a meaningful subject line contributes to this substantially. This is the only way for the recipient to know what the e-mail is about at a glance and the entries can be filed accordingly in his post box.



A business e-mail must be formulated clearly and unambiguously – smileys, abbreviations or colloquial expressions are out of place here.



The "send" key is sometimes pressed too fast and sent is sent. An e-mail – once it is sent can never be retrieved, when another mistake is found subsequently. Very often the text promises an attachment which is then forgotten. All of that can be prevented when the address field is filled in only after checking the e-mail.



Folders help to keep the post box clearly arranged. For this motive, modern e-mail programmes dispose of automatisms so that newsletters, for instance, go immediately into a folder which is meant for those.



The "reply all" function or "CC" should only be used sparingly, in order to avoid an information avalanche. Only recipients who are really important should be added to the addresses.
Frank Große
You might also be interested in:
© 1982-2023 CEBUS Marketing - Anna Calandri - All rights reserved. We are committed to maintaining quality and performance standards. This website generally does not collect any personal information. Only when you submit a request to us or sign up for a service will personal data be collected and stored. More...