Handy hints to get it written
Getting started with direct mail
Handy hints to get it written
It can be a daunting task writing direct mail (DM) or eDM (electronic DM) – especially if you aren't a 'natural' copywriter. How do you get started, what should you include, how long should it be and how do you grab someone's attention? In this article some of the dos and don'ts of DM are discussed, together with some hints and suggestions to create DM pieces that get results.

Who to write to and what to say
Firstly try to visualise the type of person or people you are targeting. Are you aiming at a particular gender, age group, job title, business need, special interest or other differentiator? Think about the messaging that will appeal to your ideal prospect and what will make them respond to your call to action.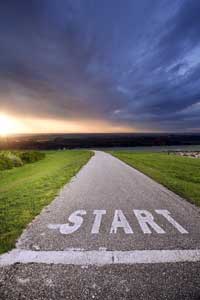 Define the writing style you would use for that person and how best to put your message across. Direct and to the point would be appropriate for a business offer to finance directors whilst technical and upbeat would suit the promotion of new computer games to 20-somethings. Never assume people know your product always provide descriptions and, if you have to include jargon, give explanations.

Direct MarketingBreak up text with sub headings, bullets, diagrams or pictures. A solid page of words is daunting to look at and the use of appropriate 'breakers' will help to draw the reader's eye to key information. Don't overdo it, especially if you're sending eDM, as graphics and pictures will increase the size of the mail; but a few well chosen items will lift the page and increase the readability of your missive.

Make sure you follow corporate guidelines and work ethics, ie. if company communications always address customers as 'Mr' or 'Ms', don't suddenly start using first names. Also check the requirements regarding product naming conventions; use of trademarks, copyrights and registration information; as well as inclusion of disclaimers or standard email text.

Look at the competition
Try to get your hands on some of your competitor's direct mail to see what they are sending out. Usually it's quite easy to get on a mailing/e-mailing list by:


Using a synonym at your work address (make sure your post team knows in advance about this!)


Setting up and registering with a separate email account


Having the information sent to your home or post box address


Asking a friend/colleague in another company to register for DM and pass it on to you

Carefully look at the content you receive and note down particular items to help write your own DM, for example:


Length of missive


Number of enclosures or attachments – leaflets, brochures, coupons, etc


If it's a DM is a RPE (reply-paid envelope) included?


Is the letter/email is personalised?


Does the letter/email refer to you by name in the text?


Is there a deadline date for any offers?


he types of response mechanisms are offered eg. telephone number, website, RPE, fax number, email address, etc


Use of colours, fonts, headlines, graphics


The types of offers


Price discounts vs. provision of information (ie. are they always pushing product or offering useful data)


Type of email ie. plain text, HTML, etc

Also take a look at competitor's websites, read their marketing materials and see what and where they advertise. Use their materials to generate ideas, but don't plagiarise their stuff – not only is it unprofessional, it's illegal.

And if you have seen anything (eg. an advert) that particularly appealed to you, see how you could incorporate the idea into your own piece. Ask your 'friendly customers' what (and how often) they would like to receive DM and act on their answers. In short, pull in as many ideas as possible from the outside world to help you formulate your ideas.

Pen to paper
Once you've got a reasonably clear idea of what others are up to and what your customers want, it should be easier to start writing. As you know a lot about your product or service it's easy to start writing forgetting your readers won't. Provide clear descriptions, links to further information and your contact details so they can find out more.

Remember the aim of a DM piece is to get someone to interact with you via a response mechanism to learn more. Keep the messaging plain and simple and don't try to squash everything about you and your product into the one missive. Demonstrate how your offer is going to make the target audience's life easier with appropriate use of 'you' and 'your' and show how you can help solve their issues and problems.

Include credentials where possible – but make them relevant. 'Mme. A from France said our product changed her life' is not going to cut the mustard! Whereas a quote such as: 'We saved over 500k using this product' – John Brown, Chief Finance Officer at will impress and invite further reading.

Personalisation is a key factor is getting DM read and is easy to accomplish with merge options in word processing and email packages. You can also include a printed signature to provide a personal touch.
Abigail Shone
You might also be interested in:
© 1982-2023 CEBUS Marketing - Anna Calandri - All rights reserved. We are committed to maintaining quality and performance standards. This website generally does not collect any personal information. Only when you submit a request to us or sign up for a service will personal data be collected and stored. More...