Top Tips for Writing and Sending Direct Marketing
Options on sending your communication
OK, youíve got your target list together, written a great DM piece Ė had it checked over, it meets legal requirements Ė and youíre ready to send it out. Right? Not quite! Youíve obviously already decided whether this is going to be a DM or an eDM so itís now a question of deciding the best way to send it. Letís look at these two areas individually:


Sending DMs
If you are sending a DM to a large number of recipients itís best to use a professional mailing house. Unless you work in a large corporation with a dedicated postal department, you simply wonít have the resources and time to do this efficiently and quickly enough yourself. If you are lucky enough to have an in-house team to help Ė make sure you give them plenty of warning! Itís not the best idea to waltz into the communications managerís office and announce they will be sending out 10,000 extra letters that evening!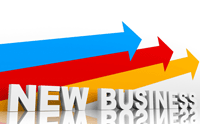 Marketing TipsEqually if youíre using a mailing house Ė give adequate notice. If you havenít used one before ring several places to get comparative quotes. Ask colleagues and friends if they can recommend an organisation theyíve used. Visit your shortlist of chosen companies and make yourself familiar with the whole mailing process Ė for larger mailings itís quite a bit more complicated than you may think. The more you know about the procedure, the better relationship you will have with the provider; and, if any problems do arise, you will be in a better position to quickly resolve them together.

Other things to consider are whether you want to include a freepost or reply paid envelope in your mailing if someone has to post something back. Removing the need for a stamp usually increases response rates as itís one less thing the recipient has to think about.

Also think about postage dates, if you send something on a Friday itís probably going to arrive on Monday Ė a day when people are usually more concerned with sorting out their week than opening DM. Generally sending postal items to arrive in the later part of the week will gain better results.

If youíre sending a high value message to a select audience you may want to consider using a personal delivery or courier service. This can be an extremely effective way of reaching Managing Directors or other senior decision makers.


Sending eDMs
As always there are a variety of ways to send out emails. If youíre dealing with really small numbers you could send the emails yourself, however, it makes sense to set-up a separate email account rather than use your own personal email address. This not only makes it easier to keep track of your mailing operations but also ensures your personal email address doesnít end up on other organisationsí mailing lists!

More usual is to either use some form of list management software or an e-mailing bureau to do the actual sending. As with direct mail, get several quotes on sending edms and choose the company that understands your needs and offers you the best service, rather than selecting the cheapest one available. If you decide to use a software package and go it alone, makes sure you understand how youíre going to deal with non-deliveries, bounce-backs, opt-outs, links to web pages, spam filters and the other 101 things that need to be considered!

Timing is also a key factor, sending a corporate message over the weekend is not going to have the same impact as one that arrives at 11am on a business day. Make sure you donít have a large graphic that hides the text in the half-screen view as most peopleís mail packages show only the top part of a message on the browser window. And remember that many corporate email systems block HTML mails and those containing graphics Ė so itís a good idea to use plain text in many instances.


Follow up techniques
The follow-up is one of the most important factors to get right in a DM campaign. Sending out one DM/eDM is unlikely to gain much of a response, especially if this is a first contact. Make sure that youíve got a follow-up campaign in place to maximise your investment in the program. One technique for eDMs is to send out an eDM on day 1, re-send it on day 7 and then send a follow-up message 5 days later. Make sure you remove all email addresses of those whoíve already responded when sending the follow-up mails!

Another option is to follow-up some or all recipients with telemarketing. To do this effectively you will need to create a telephone script and objection handling sheet and provide a briefing for the telemarketers. Make sure you clearly state to the team your primary objective eg. appointment setting, product sales or event registration. Ensure the team have the original DM/eDM piece to send out to those who say they canít remember receiving it Ė this happens pretty frequently! Put a limit on the attempted number of calls to be made (usually 3) before removing them from the call list and make sure you get regular detailed call reports with solid results.

And lastly, if the telemarketing result is a sales lead make sure that itís followed up promptly and efficiently. After all, youíve just spent much hard earned cash and a fair amount of your time getting this campaign out to the market. Nothing is more annoying and depressing than generating good leads that gather dust in someoneís in tray.

A final message is whatever you do, make sure that you check, check and check again before sending out your communication. Your final checklist should include:


Getting at least one other person to read through your message


Ensure itís legal


Test your mailing systems


Trial your response landing pages, downloads, phone numbers, etc


Make sure your response handling team is properly briefed and ready


Have a follow-up plan in place
Abigail Shone
You might also be interested in:
© 1982-2023 CEBUS Marketing - Anna Calandri - All rights reserved. We are committed to maintaining quality and performance standards. This website generally does not collect any personal information. Only when you submit a request to us or sign up for a service will personal data be collected and stored. More...