Despite the trend towards social media and mobile marketing, e-mail marketing is still the most efficient marketing instrument. According to a current study of the McKinsey consulting firm, e-mail marketing (EMM) is still the "number one pitch as sales booster". With this classic marketing method, companies generate in average around forty times more customers than via both Facebook and Twitter. The purchasing value is also about 17 percent higher with EMM.
Sales increase by using responsive design
With template optimisation, an already existing reach can be exploited even better and at the same time visibility rises by more than 50 percent. The most important technical requirements for the success of a campaign via EMM are responsive design and graphics. However, modern e-mail clients such as MS Office suppress graphics automatically in e-mails – as such the well-conceived layout of an e-mail campaign disappears. According to a study by the Merkle Inc. CRM agency from the USA, only 48 percent of all recipients see the graphics in e-mails. Therefore, corresponding measures should be undertaken so that the e-mail does not land in the spam folder or is not ignored by the customer.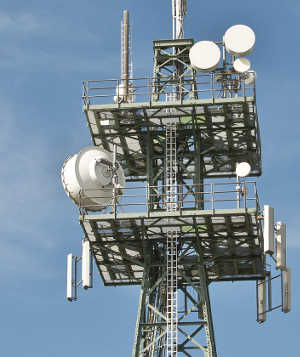 Display difficulties on the part of the device constitute an additional problem. The Federal Association of Digital Economy brought to light that approximately 32 percent of all mobile users criticise the poor legibility of e-mails on their smart phones. Consequently, two different problems merge: No responsive design and a template that is technically not optimally-conditioned. Both of these problems already have a major influence on the significant success of an e-mail campaign.


Solution approaches for optimal EMM
For the problems mentioned above there are various solutions:


Omitting pictures completely


Insertion of graphics in places where their fading out will not have any influence on the campaign


Technically set up e-mails in such a way that the layout still contains all the information in spite of the disabled pictures

Beside the technical aspect, the reading behaviour of the recipient must also be taken into consideration. As a result of the proliferation of smartphones and tablets, the user's behaviour has also changed. The numbers of recipients that mainly read their e-mails on mobile devices, if not exclusively, have risen – nowadays around 40 percent of e-mails are opened on the tablet or smartphone. Depending on the target group, it is therefore wise to invest in a mobile optimisation.

With the help of responsive design, the campaign can be influenced by the content up to a certain degree. Companies which want to sell smartphones for instance can assume that a recipient, who opens the campaign e-mail on his smartphone, does not necessarily need a new mobile phone. By designing the e-mail responsively, so that the content fades in or out depending on the display size, then tablet offers can also be shown as an alternative instead of smartphone deals. These can even specifically address the end device being used and offer a newer version for instance. The key word here is dynamic HTML.

Conclusion: Many advertisers clearly give away potential for a long-term dialogue with the customer during e-mail campaigns. Technically optimised e-mails ensure your advantage over the competition.
Frank Große
You might also be interested in:
© 1982-2023 CEBUS Marketing - Anna Calandri - All rights reserved. We are committed to maintaining quality and performance standards. This website generally does not collect any personal information. Only when you submit a request to us or sign up for a service will personal data be collected and stored. More...