Direct Mail Cuts Through
It is estimated that the average person is exposed to 200 to 3,000 or more advertising messages per day. It's easy to understand how that is possible.

Think back to how your day started this morning. Did you log in to Facebook to see who was up to something? Maybe you quickly flipped on the radio to check soccer scores. Perhaps you flipped on the television for news updates or to catch a weather report. Did you open the box of your new coffee maker and pick up the warranty card? How about the newspaper, did you read anything interesting there? Did your cell phone beep with the latest stock update?

You might have done all or a few of these things before you even left your house this morning. What about on your drive to work? What did you see and hear?

Billboards, company messages on warranty cards, radio ads, newspapers, magazines, television ads, online ads, email updates and even messages in washrooms. Advertising messages are everywhere.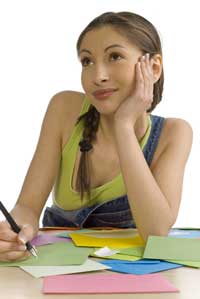 How does your company build their brand and get noticed by potential customers in a hyped-up, wired-up, gadget-ready world?

Direct mail has been around for centuries (some believe the first piece of direct mail was a sent out on a piece of papyrus from an Egyptian landowner looking to find a runaway slave1) and several iterations of how it is used and why it is used have grown and developed.

"A targeted message delivered to the right target audience at the right time, right into their home is a powerful tool," says Anna Maria Calandri and CEO of CEBUS.NET.

And direct mail delivers a special punch. "Imagine that you have just received your bonus from work. You're excited! When you check your mail that day you see a brochure for an auto retailer telling you that as a valued customer they can offer you a special incentive to buy. You've got the cash to spend and the retailer has a great deal for you. That's putting the right message in front of the right customer at the right time," says Anna Calandri.

Using direct mail that is designed well and has a message on target with the target audience can yield great business results. Think of receiving a letter from a friend. How do you feel as you open the envelope?
Direct Mail The most effective direct mail touches the same emotions in a customer as are touched when they receive a letter from a friend. If the mail you design lets the customer think "Wow…they get me. They get where I'm coming from," you've created a memorable impression for your company and your brand.

Think about it. Your message has been sent directly to them, right in to their home. They can open it, read it and hold it in their hands. That's a tangible way of getting a message out and a very effective way of cutting through the clutter of advertising messages.

Direct mail that doesn't suit the person receiving it (with a message that is off-target), uses fonts or text that is hard to read or incorporates a design that is completely overwhelming may not connect with the audience you are trying to sway.

If you have customer research on your customer's preferences and past buying behaviours – now is the time to review it and extrapolate information from that research for your direct mail campaign. If you know that your customers buy in spring – you can send direct mail in January that alludes to "…spring is coming" and follow that first direct mail touch with leading into your busy season with additional spring-themed messages. You can also provide details of what you know to your direct mail agent, designer and writing team so they can use the information to best target where the mail goes, how it looks and how it reads.

With mail, you have the flexibility to use different designs and layouts to suit different audiences you are targeting. Whereas adult women like specific design flow and colour palettes, younger women tend to like and respond to different colours and messages written in a way that incorporate popular youth vernacular.

Direct mail also frees the imagination. If you can fit it in an envelope you can mail it2. Imagine your message and logo on a fridge magnet that you send with your mailing or a wallet sized calendar a potential customer keeps for reference?

Technology has enabled direct mail marketers and designers to create beautifully printed, bound and even dye-cut pieces. It doesn't matter the age. Everyone likes to have things to play with. Imagine a fashion boutique that sends out a paper doll with dresses that are actual representations of frocks being sold from their storefront! That's a direct mail piece that makes an impression. Other companies could opt to send out 3-D glasses or eclipse glasses, shipped flat, for an upcoming eclipse event. Direct mail allows your creativity to soar and gives you that much more opportunity to build your brand with a memorable customer touch.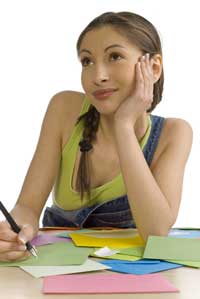 Tips for putting together your direct mail:


Ask yourself: What it answers/why it"s important
Who are you wanting to target and why? This helps you and your direct mail agent start to get a picture of the regions and postal walks where you will want to send your mail to. If you're looking for single urban people, you won't want to send your mail to new suburbs. Your direct mail agent will have great suggestions. This information will also help your design and writing team put together your mailings.
What can you provide the client that the competition cannot? What feature does your product or service provide a customer that helps you stand out? Make the message in your direct mail piece about that. Remember, everyone says customer service sets him or her apart from the competition – so dig deeper and really think about this.
What do you know about your customer? What kind of preferences do they have? How do they speak? What social circles do they associate with? Knowing this information will help your designer come up with an appropriate design and help the writer create messages that will sell your corporate message the right way to the customer.
What will be the 'call to action?' What do you want your customers or potential customers to do, to say, to think or to feel about your company after they receive this direct mailing from you?
How will you measure success? Do you want a certain number of people coming in to your store? Do you want customers to sign up for a newsletter? What will you do to measure the results of your direct mail campaign?

An important reminder: before you send out your direct mail piece first send it to your employees and to your sales team (if your company has one). It is very important to ensure that your employees know that a direct mail campaign is happening, what the messages are that are contained in the piece and how they are to manage customer inquiries and feedback. Nothing can sink the effectiveness of a direct mail campaign faster than a qualified customer calling in to your company and getting a bewildered member of staff on the other end.

Cut through the message clutter with direct mail. Talk to an external representative and ask them about successful direct mail campaigns they have managed and the targeted mailing lists they can offer you.
Michelle Nicholson
You might also be interested in:
© 1982-2023 CEBUS Marketing - Anna Calandri - All rights reserved. We are committed to maintaining quality and performance standards. This website generally does not collect any personal information. Only when you submit a request to us or sign up for a service will personal data be collected and stored. More...